Hello, my name is Kate Lovell. I have 'officially' been in the wedding industry since 2013, though going back to planning my own wedding in 2003, have 'unofficially' helped many friends and family members plan their weddings, and other events such as baby showers, birthday parties and Hens parties.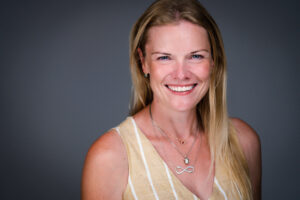 I am Mum to two absolutely awesome kids and we have a very fun loving Red Kelpie who I love taking for walks (though she is very over enthusiastic when another dog comes along lol), I enjoy reading, the cheeky wine/cider/vodka, spending time with those I love, and doing the odd completely crazy thing like the Loaded Tough Guy & Girl Challenge (eek soooo cold & muddy…. but a ton of fun!!)
I love everything about parties, Weddings in particular, helping couples plan their dream day and being able to watch their radiant faces on the day once its all come together is such a reward. As the name of my company states, your day is to be As You Like It, I am there to assist you in what is important to you as a couple – what YOU want your day to be like, as every couple is different and so have different ideas as to what is most important to them for their day. I can offer advice and suggestions when requested, especially for those couple's who are not sure where to begin.
This is also the same in your vows, I have a Ceremony Selection Book that can offer ideas, but for those couples who want to write their own, that is so much fun, I am here to work along side you to make sure they are perfect, for YOU!
Are you new to the area or coming from out of town? I have been a Tauranga local since 1985, the scenic Bay of Plenty can offer you the perfect backdrop for your special day. I have built relationships with some of the area's top wedding vendors so you can have confidence in any of my recommendations.
I have on offer various packages, please view these under the Wedding Planning tab. I can also offer a Wedding Coordinator service for those couples who wish to do their own planning but would like to have someone there on the day to make sure it all runs smoothly. I can offer you the full package of Wedding Planning and Celebrant services, though if you are only after one or the other that is of course absolutely fine. (If you do wish to bring me on board in both areas please inquire as to my discount for this).
At As You Like It – Wedding & Event Planning, and Kate Lovell – Tauranga Wedding Celebrant, I am about love and romance, I believe that everyone deserves to have their dream wedding day, so in saying this, I am proudly Same Sex friendly!
I am proud to say that I was one of the five finalists in the New Zealand Wedding Industry Awards 2019 in the Outstanding Celebrant category.